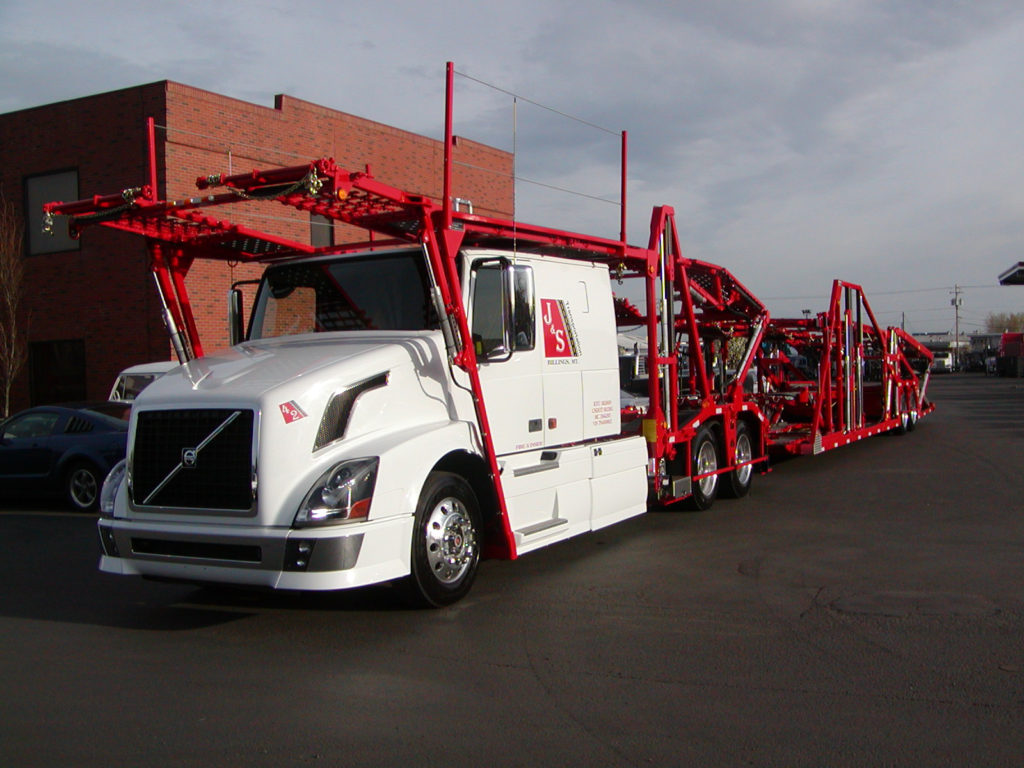 There are several methods for auto transport and there is no simple answer as to which is the best for you. The three most common options of interstate transport are driving a car yourself, hiring a driver, or using an
auto hauling company
to ship your car across country. Which option is the most favorable depends on what you are looking for and whether time, safety, and/or
how much does it cost to transport a car
is the most important factor going into the decision.
Car transport interstate options to ship a car
1. Drive The Vehicle Yourself

The most straightforward option is to drive the vehicle yourself from point A to point B. This may seem like the most convenient and cheapest option, but that is not necessarily true. The cost of gas, food, lodging (if it is a few days journey), then either a bus or plane ticket back to your point of origin can add up quickly. On top of the cost of travel, there is the cost of lost wages from missing work and the wear and tear on your vehicle, not to mention the potential hazards of a long distance road trip, such as accidents, road conditions and other drivers.
You could also tow the vehicle with a car trailer or on a flat-bed truck. This will eliminate the additional mileage and wear-and-tear on the vehicle that would be added from the drive, but adds the cost of either renting a trailer or a flat-bed.
While this option assures you'll know when the vehicle will get to its destination, you have to ask yourself is it worth the time, money, hassle and risk.
2. Hire a Driver
If you don't want to make the drive yourself you could hire someone, a friend or professional, to drive your car to your destination for you. It's more expensive than driving yourself, but it also saves you from spending days on the road. In addition to the cost of gas, food, lodging and return travel, you will also need to compensate this person for his time. And trust them with your vehicle. Most people I know don't like to lend out there car for a trip to the store, much less a cross-country trek.
3. Hire An Auto Hauling Company
Hiring a professional auto hauling company to ship your car may be the most convenient and safest way to ship a vehicle. And it may also be the cheapest option. The first step is to do some research: Legitimate auto transport companies should be both bonded and insured, and will require an inspection and a bill of lading before shipping. They will also offer free instant online quotes for interstate car transport.
To find a reputable transport company, ask the people who know best, such as vehicle dealerships, car rental companies, and acquaintances that have shipped vehicles. Other sources could be The Better Business Bureau or online reviews from sites such as transportreviews.com. Also, look for customer testimonials. They are always a good sign.
Once you have found a company with a strong reputation, have gotten a free quote, and booked the transport of your vehicle, a company representative should be able to easily walk you through any paperwork and insurance arrangements that need to be made.
Hiring a vehicle hauling company is far and away the most convenient, hassle-free, and safest way to get your car from point A to point B, and more often than not is the most cost-effective as well.