People need auto transport brokers to ship cars for a variety of reasons. They may be moving because of a job relocation and they need to get their vehicle delivered to their new home. Many find their dream car from a seller in different state and they need to get their new purchase shipped to them.
Some have purchased a new vehicle and want to gift their old one to a child heading off to college, or a family member in need across the country. Maybe they're a snowbird. Whatever the reason, they need to get their car shipped to another state and that's where car transport brokers come into play.
What is an Auto Transport Broker?
When you're in the market to ship a car, and you look for a car shipping service online, you're going to find two kinds of companies: auto transport brokers and car carriers (aka auto haulers, car haulers, car transporters, auto transporters).
Auto transport brokers are the middlemen between you and car carriers. They don't own their own fleet of trucks, so they don't actually pick up and deliver vehicles for their customers. They "broker" their shipments to carriers. Car carries, on the other hand, have their own fleet of trucks and do the actual shipping of vehicles.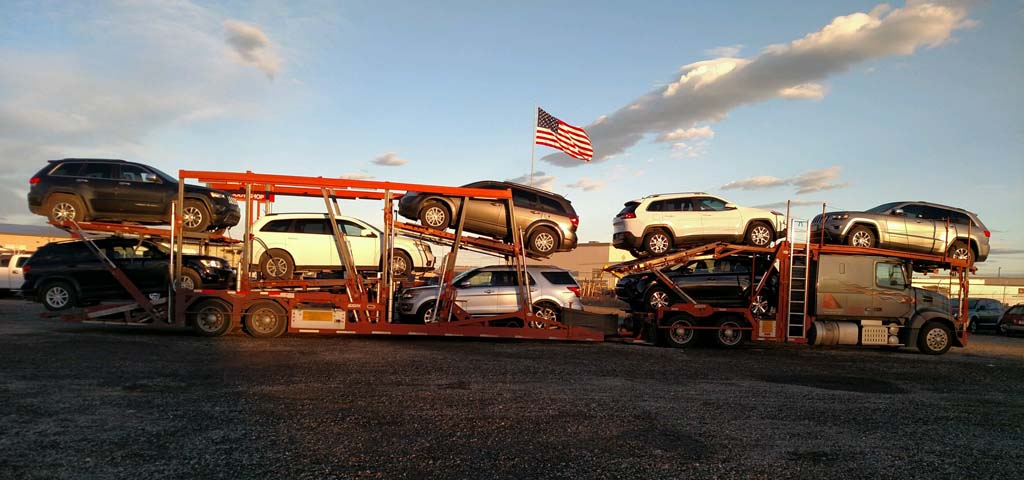 How Do Auto Transport Brokers Work?
Brokers have a network of small and large car carriers that they work with. When a customer has a vehicle that has to be shipped a broker will reach out to their carriers to find someone to fill the order. Experienced auto transport brokers that have been in the business for a while, like J&S, will have a network of hundreds, if not thousands, of carriers in their network.
The primary benefit of using a broker is the flexibility they provide. They don't have their own trucks so they aren't tied to specific regions, or routes, they can serve. Instead, they have access to hundreds of carriers across the country (often through load boards like Central Dispatch) to find the right one to meet the needs of any customer, no matter what kind of vehicle they have, where it's going, or when it's going.
We wrote an extensive article comparing auto transport brokers vs. carriers that you'll want to check out. It goes into great detail what the pros and cons are of each and will help you determine if working with a broker is better for you or if working with a carrier makes more sense.
Should I Use a Broker for Auto Transport?
The reality is most auto transport companies you're going to find are brokers (or combination brokers/carriers). Finding carriers exclusively is difficult because most of them don't have a prominent presence online. They typically rely on brokers for their business so they don't usually have websites, social media profiles, etc.
Having said that, if you do find a carrier and they have trucks available on the specific shipping route for your car, you will save some money. Brokers make money by marking up the fees carriers charge them. For example, a carrier might charge a broker $600 for a given transport. The broker will mark up that fee and charge the customer accordingly. They might charge the customer $690, or whatever mark up they want to make.
Even though you will likely save a little money working directly with a carrier, it's far more convenient and faster using a broker for auto transports!
What Makes the Best Auto Transport Brokers?
First and foremost, experience separates the best brokers from the mediocre brokers. If you work with a broker that has been around for a while (i.e. years), they'll know all the ins and outs of the auto trucking industry and will have a network of reliable and trustworthy carriers they can work with.
Great communications and strong customer service are also attributes that the best auto transport brokers will have. A vehicle is usually the first or second most valuable asset that you own. You don't want to trust it with just anyone. You want to be sure that the company you're working with is going to communicate with you throughout the shipping process and will be there for you if you have any questions or problems.
Finally, the best brokers will have a long and safe track record and will have adequate insurance coverage in the event there is any damage during transit.
How Do You Find the Best Auto Transport Brokers?
O.K., so you know what makes the best auto transport brokers but how do you find them? Here are some tips that will help you find a broker that you can trust with your vehicle.
Get quotes from many auto shipping brokers so you can get an understanding of what the general price range is going to be to ship your car. Most companies today offer free auto shipping quotes on their websites with no obligation or the need to talk to a broker so it's easy to get multiple quotes.
Side Note on quotes: A quote that is unusually low may be a red flag so don't automatically assume that the broker with the cheapest price is the best one to work with. You get what you pay for and an unusually low price in the car shipping business usually means a much longer shipping time, lackluster communications, and poor customer service! And be sure any quote you get includes ALL fees and charges. You don't want to be hit by a surprise hidden charge after you book an order.
Look into the company's history and how they do business. How long have they been around? If it's been a while, the odds are they have a good track record, or they still wouldn't be in business.


Check their ratings on the Better Business Bureau website. While you're there, you can also see how long they've been in business.


Check to be sure they are properly licensed and insured by doing a search of the broker company on the Federal Motor Carrier Safety Administration (FMCSA) website.


Read their testimonials on their websites.


Browse their online reviews on sites like TransportReviews.com, Google, and Facebook.


Beware of any brokers that guarantee an exact delivery date. There are too many factors that can impact the pick up and delivery of a vehicle so no reputable broker will ever promise a specific delivery date prior to booking an order. If a broker does guarantee a delivery date, make sure you get it in writing. Verbal agreements mean nothing! And be sure to ask them about their refund policy if they can't get the job done.
J&S Transportation: An Auto Transport Broker You Can Trust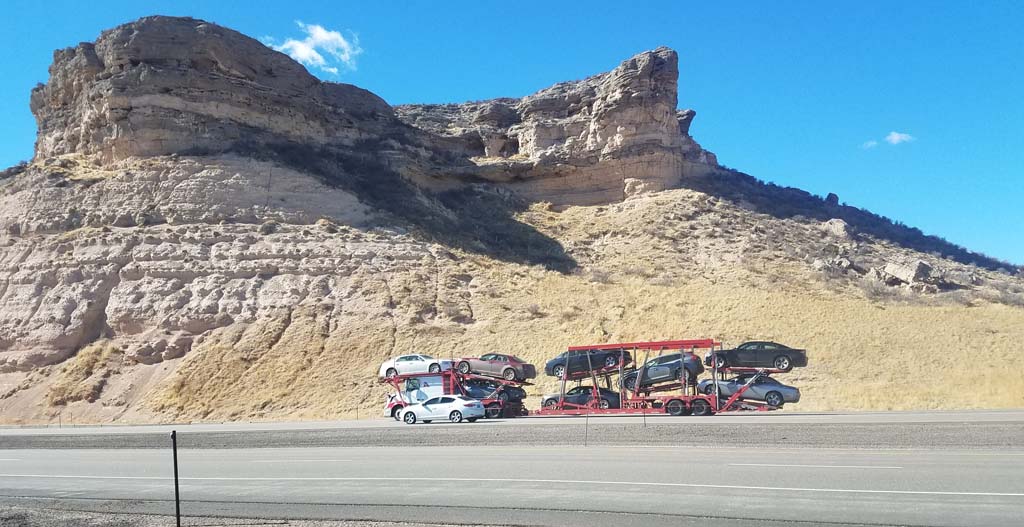 We're obviously bias, but we believe we're one of the best auto transport brokers you'll find, but don't take our word for it. You can read our testimonials and our online reviews on TransportReviews.com, Google, and the BBB.
J&S is a car hauling company that has been in the car shipping business for over 20 years. We are primarily a car carrier with our own fleet of trucks, but we are also a licensed auto transport broker. With our many years of experience as both a carrier and a broker, we thoroughly understand the ins and outs of the auto transport business, and we've encountered almost every kind of problem that can arise with car transports too. We've got the experience and know-how to make sure you have the smoothest car shipping experience as possible.
As your trusted auto transport broker, we do the legwork for you and find the right car carrier for your transport. We coordinate and manage your entire shipment. And because we are your main point of contact throughout the shipping process, you don't have to worry about being "farmed" out to a carrier. You'll deal with J&S from beginning to end no matter what carrier we use to ship your vehicle.
We pride ourselves on our strong communications, dedication to customer service, and the prompt and safe delivery of our customers' vehicles. See for yourself what we're all about and get a free instant quote from us!
Curious How Much It Will Cost to Ship Your Vehicle?
Get a Free Instant Quote!