Two main kinds of auto shipping carriers
Book your auto transport order with J&S today!
J&S is primarily a car transporter with our own fleet of trucks, but we are also a licensed broker. This means we offer you the best of both worlds. We will ship your car door-to-door on one of our auto transport trucks whenever possible. However, if we can get your vehicle delivered to you quicker by brokering it to one of our partner businesses without compromising safety and the excellent customer service we are known for, we will, but not before discussing this option with you . At J&S, in addition to our reputation for outstanding customer service, we pride ourselves on our straight-forward and honest communication. We will tell you what we can do, not what we think you want to hear just to book a car.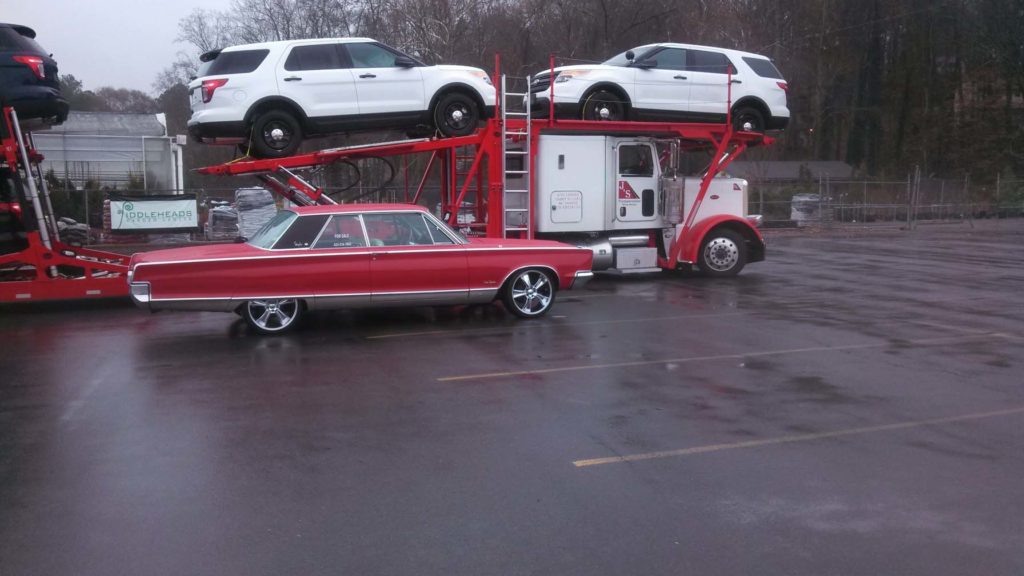 Auto transport brokers
A broker basically acts like a middleman between you and the carriers.
The biggest benefit of using a broker is they offer you a wide selection of transporters to choose from. The downside of this is you can get inundated with emails from the various businesses vying for your order, and most folks don't like getting a ton of unsolicited emails.
After you get your auto shipping quote, a broker will offer your transport order to their stable of carriers, looking for the cheapest offer so as to maximize their profit. Sometimes brokers have a tough time finding a carrier willing to do the transport for the fee they are offered. This can delay the pickup of your vehicle, and in a worst case scenario, your vehicle may not be picked up at all.
Additionally, many brokers do terminal-to-terminal auto transport, not door-to-door. If you're in a more remote or rural area, the nearest terminal may be hundreds of miles away. This means you may have to make a road trip just to get your vehicle. Remember, there may be storage fees imposed by the terminal yard, so in addition to your initial quote, you'll have to pay those fees, too.
Car Transporters
Car transporters are usually independent owner/operators with a truck or a fleet of trucks. The benefit of booking your vehicle shipping order with an auto hauler is you'll be dealing with the same company from beginning to end of your transport. There is a more direct line of communication and you'll know who has your vehicle from the start. If there is a problem or if you have a question regarding your transport order, you'll know who to call.
The downside of this is there are some shady players out there and fly-by-night companies. To protect yourself from these less than reputable actors, you need to do some research. In fact, regardless of which kind of auto shipping carriers you choose, you'd be wise to look into all the companies you're considering hiring to ship your vehicle. Your car is not only an expensive asset, it is also an integral part or your mobility and daily life, and being without a vehicle for a while can be a huge pain in the neck.
The best way to protect yourself is to do some research. Look for customer reviews either on the company's own site or, better yet, on third party customer review sites. Some good resources are transportrankings.com, transportreviews.com, reviewcentre.com and of course Yelp. Also, check with ratings agencies like the Better Business Bureau to see how they rate the auto transporters you're looking at.

J&S has been around for over 15 years, so you know we have a history you can look in to and see we are not a fly-by-night. We've delivered over 235,000 cars all over the United States, most on our own fleet of trucks.
What we're trying to accomplish at J&S is to provide phenomenal customer service, safe and quick delivery, and open and honest communication at a fair price to everybody. Once you transport a vehicle with J&S, we believe we will become your auto transport company of choice.